Sustainable - Kind to the Environment
Made from 100% Recyclable Material
Australian Made and Owned
Designed from recyclable Polypropylene our Green4Air system is simple easy to install and maintain with minimal use of water the system is extremely water efficient. The design is seamless, non linear to achieve versatile aesthetics.
OUR SUSTAINABILITY APPROACH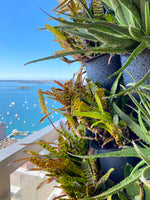 Start Yours Today!
Whether you're wanting to build your own vertical garden or looking for a professional service to assist you, Green4Air is the perfect vertical green wall garden kit.
Easy to install and maintain, this vertical green wall garden kit provides versatility, water efficiency and is cost effective.
Looking for professional help, contact Greenwall Solutions for a quote.
START YOURS TODAY!
Shop Now
Testimonials
We were able to transform our inner city terrace courtyard into a lush and inviting space with Greenwall Solutions.  Not only that .. we've planted a veritable cornucopia of edibles for our kitchen.  The electronic timer on the watering system ensures that moisture for the individual pots are sustained, particularly when we are away from the house.  This is a reassuring feature of the trickle-down pot design.  Yes .. trickle down does produce (moisture) equity when it comes to our green wall.  Thoroughly recommend Greenwall Solutions for any space challenge.  It's the greening of often harsh spaces which has the most therapeutic benefit.

Quentin Dempster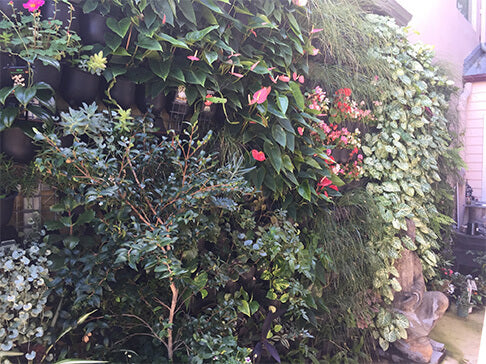 Ed and his Greenwall Solutions team were a pleasure to deal when designing and building the display suite Greenwall for our new Darcy St Westmead Development.
They met our tight deadlines, and communicated with our various contractors throughout the process to ensure it was a seamless install.
The end result is a beautiful Greenwall that has exceeded our expectations.
True professionals and highly recommended.

Zlatko Dimitrovski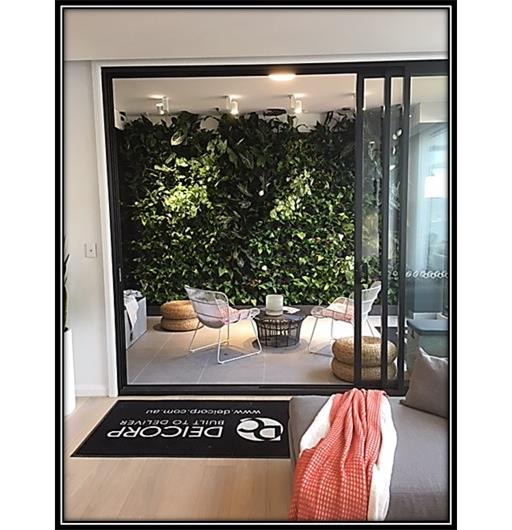 Such a great outcome with our new green wall. The team are really professional, efficient and flexible to our needs, and were lovely to work with. We've had our green wall in for about 4 months and it looks amazing - gives our back yard such a lovely feel and the plants have filled out nicely. Highly recommended for anyone looking for an awesome addition to your garden, home or office.

Jon Stewart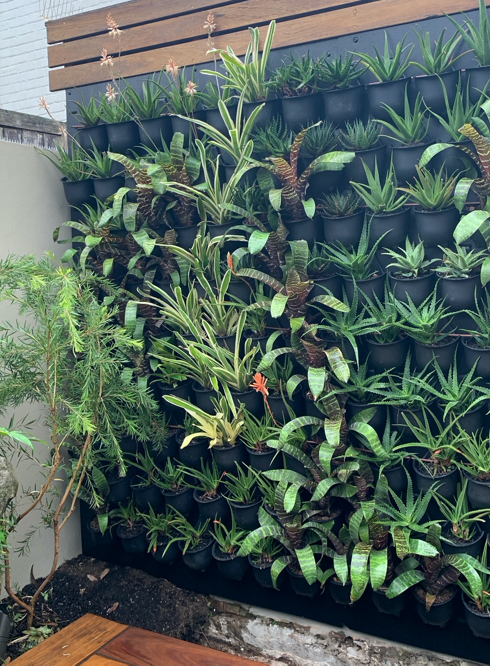 From the very first phone call to the ongoing maintenance I have found the team at Greenwall Solutions to act both professionally and friendly. The Green wall installation has made an enormous difference to the way we use our house.  The wall positioned outside our dining room has extended the sense of space and covered a very unattractive view of our neighbours. We have received a number of compliments from friends and design professionals.Ed's plant selection was perfect for the site ranging from a sun exposed area to a deeply shaded area. Marianne's office support made the job easy. The team's execution was faultless. 

Gabrielle