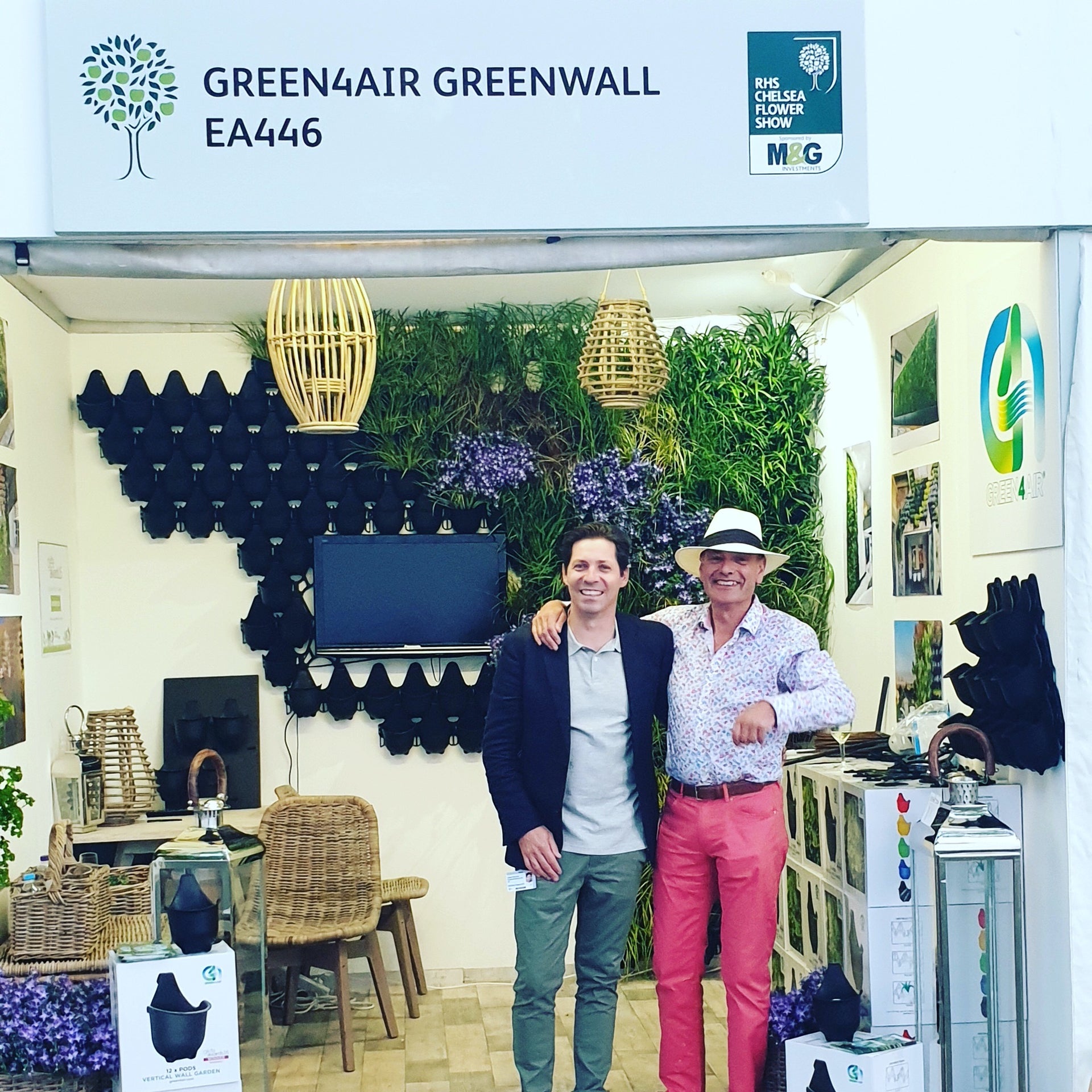 Green4Air is the brainchild of leading vertical garden expert Edward Warburton (Founder and CEO of Greenwall Solutions).
Building vertical gardens since 2000, Ed Australia's first indoor green wall at the Gazebo Wine Bar in Kings Cross.
Since then, Edward has undertaken numerous projects for Residential, Retail, Corporate, Hospitality, Medical and Allied Health sectors.
Over the last two decades Edward has used multiple systems to grow vertical gardens which lead to the creation of Green4Air, now renowned as the leading international brand and system for the designing, building and maintenance of vertical gardens.
The patented Green4Air Greenwall System is proudly made in Australia from 100% recycled materials, and it's lightweight, durable, cost-effective and easy-to-maintain system produces stunning results, seamlessly incorporating an incredible diversity of plant species.
Why Green4Air?
Because, Greenwalls significantly improve our air quality, do good for our planet, reduce our carbon footprint by filtering pollutants and CO2 out of the air and are beautiful. All is all, they Green our Air.
In 2016 it won the best overall new product at the GLEE gardening trade show in Birmingham, UK, the 1st out of 700 new products that year.
In 2019, Ed exhibited Green4Air at the RHS Chelsea Flower Show in London with enormous success.
"Chelsea is the pinnacle of gardening in the world and achieving success and recognition is my very proudest moment, a career long dream."
In 2020, Green4Air was voted as a finalist in the RHS Chelsea Flower Show Product of the year…
No small feat for an Aussie who lives, breathes and absolutely loves his garden